White paper
How Process Mining is Key to Realizing the Full Potential of RPA
A Force to Power Successful Automation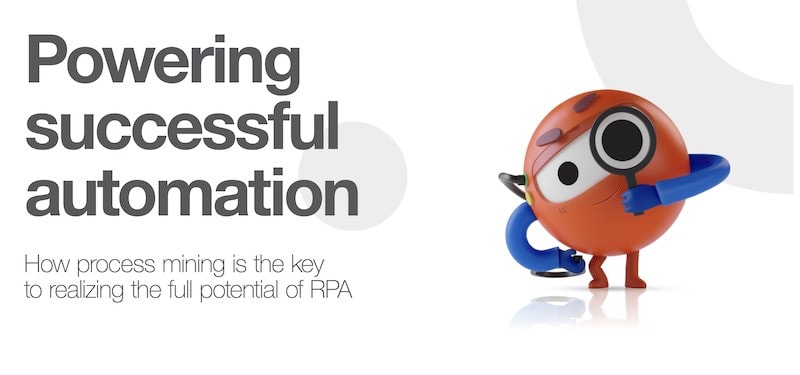 As they evolve into a fully automated enterprise, organizations start automating everything that's possible to delegate to robots. Speeding up tedious tasks execution, robotic process automation (RPA) practitioners often overlook if that task needs to be executed at all.
Some process activities might need a different optimization tactic before automation. Process mining provides process owners with data-driven knowledge. Business leaders can have all process execution scenarios at hand, and identify process inefficiencies, automation opportunities, best practices based on corporate data.
Download "How Process Mining is Key to Realizing the Full Potential of RPA" to:
Understand how to find process weaknesses and turn them into strengths with automation
Explore the process mining use cases across five different lines of business
Learn about the integrated process discovery and automate what's worth automating
As part of end-to-end automation, process mining brings transparency to key business processes, targeting higher value outcomes, and a greater impact on business.
Download this UiPath process mining e-guide and start automating best practices at your organization.